Sorry for writing in English but unfortunately I don't speak Finnish well enough for this sort of things. I am trying to set up my home network using a router that I bought from Elisa and my new 5G home broadband subscription.
The device in question is Huawei 5G CPE pro H112-370. I have a problem setting up the port forwarding/virtual server on this device.
I have several devices connected to the router to which I have assigned fixed LAN IPs using DHCP.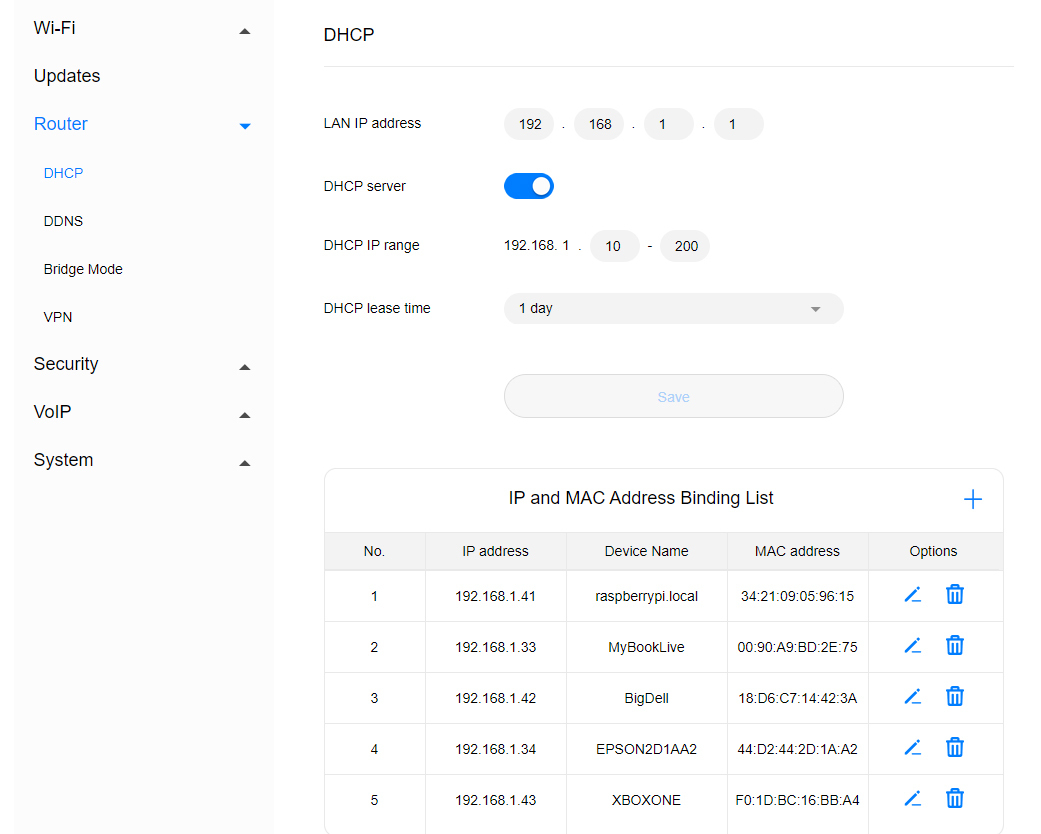 I have also configured DDNS using my noip.com account.

The Public IP address is updated correctly to noip.com

I am also trying to get the router to forward certain ports to some of the devices in my internal network. For this I am using Virtual Server option.

I can correctly connect to those devices from within my local network, however they remain inaccessible from the outside. The same setup used to work with my previous cable broadband from Telia and Asus router.

I don't know if I am missing something. I am not too experienced with this. I would appreciate any advice.
Vastauksen tähän kysymykseen jakoi irritus 2 syyskuu 2020, 10:42
While most fixed brodbands, like cable modems, have a public ip address by default, this is not the case with Elisa and Telia mobile broadband. You are behind carrier's NAT, and therefore incoming traffic gets lost already at Elisa's router, never reaching your router at all.
You will have to order Julkinen IP-osoite, public ip address, supplemental service for your mobile broadband, which will cost a one time switch on fee of 3.90 € and a monthly charge of 1.99 €/month. Your mobile router's APN setting has to be changed over from internet to internet4, too.
Instructions in Finnish can be found by scrolling the following page down to section Haluan käyttööni julkisen (vaihtuvan) IP-osoitteen. Miten saan sen käyttööni? and opening it up.
English summary:
Log on to Oma Elisa self service portal. You will need either Elisa Tunnus or Mobile ID.
On Oma Elisa, choose the mobile broadband number you wish to order the public ip addess for. Click Lisäpalvelut, supplemental services, tab open and order Julkinen IP-osoite, public ip address.
Public (dynamic) ip address service enables a new APN internet4 besides the typically used internet APN.
Change your device's APN setting over to internet4, so that the device will get a public ip address on 2G/3G/4G/5G networks.
Set your mobile router to deliver the incoming traffic to the devices you have in your LAN by defining port forwarding.
If you cannot log on Oma Elisa self service portal, you can call the customer service Monday to Friday from 8 till 18 o'clock 010 190 240, abnormal call charge will apply, or send a private message to user OmaYhteisö-tiimi on this forum.
Katso alkuperäinen viesti